Place an Order
With our customers' comfort in mind, Main Door Corporation partners with The Home Depot since 1996 to make our product line available at over 2,000 Home Depot stores across the US. Get a quote and place an order for your new entry door at your convenience at your local Home Depot store.
Special Orders
To place a customized Special Order:
If you or any Home Depot representative need assistance to customize your door, do not hesitate to call us at 310-515-DOOR (3667).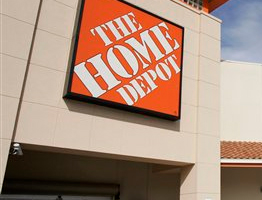 Stock Program
Our signature Rustic Door (Model SH-904) is a stock item at the Home Depot website and at select Home Depot stores.
Stock Program:
Ready-to-ship Single Doors
Operable Speakeasy
Wrought-Iron Grill
Decorative Clavos
Intentionally-made Distress Marks
For more information on our Stock Program, visit your local Home Depot to check availability or order from the comfort of your house at the Home Depot website.